Die «HealthCom» Senior Executive Konferenz ist die führende unabhängige Plattform für Entscheidungsträger:innen der Schweizer Gesundheitswirtschaft. Die interdisziplinäre Community setzt sich aus einem exklusiven Kreis persönlich eingeladener Mitglieder aus Verwaltungsräten und Geschäftsleitungen Spitäler, Kliniken, Pharma, MedTech, Versicherer, Dienstleister, Politik und Behörden sowie aus Opinion Leaders zusammen. Im Zentrum stehen informelle Dialoge zu visionären wie auch strategischen Themen zwischen den Führungskräften und 'Peers'. Die geschlossene Konferenz ist medienfrei. Als Knowledge Partner sind santeneXt und das GDI Gottlieb Duttweiler Institute aktiv mit eingebunden.
The next HealthCom will take place on June 26 / 27, 2023 at the GDI Gottlieb Duttweiler Institute Rüschlikon.
«Durch unternehmens- und sektorübergreifende Kooperation und die Schaffung entsprechender digitaler Voraussetzungen wollen wir mit Compassana einen Kompass fürs Gesundheitssystem entwickeln, der allen Anspruchsgruppen nützt. Wir haben die Ambition, dass jeder auf Anhieb am richtigen Ort, die richtige gesundheitliche Versorgung erhält; damit unterstützen wir die Behandlungsqualität, das Kundenerleben und das Kostenmanagement gleichermassen.»
«Im Universitätsspital Zürich haben wir uns intensiv damit befasst, was die digitale Transformation von Medizin und Gesundheitswesen für uns in Zukunft bedeutet. Wir haben eine Roadmap für die nächsten Jahre entwickelt und mit der Umsetzung begonnen.»
«Mit dem Impfausweis im EPD können wir Mehrwert schaffen für die gesamte Bevölkerung. Bedingung ist, dass alle involvierten Akteure ein gemeinsames Ziel verfolgen – eben: Innovation durch Kooperation!»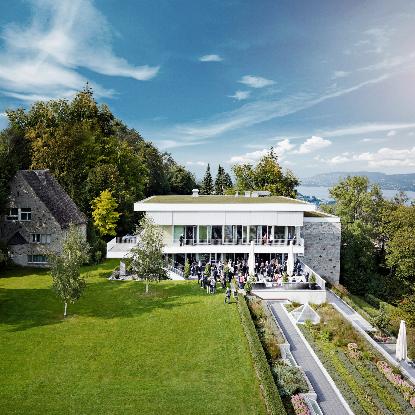 Review
HealthCom attendees will find the username and password in the conference brochure to access the panel presentations online after the conference.

Please click on the link below and enter username and password.
Download Presentations