The "PropertyCom" Senior Executive Conference is the leading independent platform for decision makers in the Swiss real estate industry. The interdisciplinary community is composed of an exclusive circle of personally invited members of the management, executive and supervisory boards of the real estate industry, as well as top managers of relevant business partners. PropertyCom brings together property owners and managers, contractors and suppliers, as well as financiers and investors in the real estate industry.
The focus is on informal dialogues on visionary as well as strategic topics between executives and peers. The private conference is free of media. The Lucerne University of Applied Sciences and Arts is actively involved as an expertise patrtner.
The next PropertyCom will take place on March 23, 2023 at the GDI Gottlieb Duttweiler Institute Rüschlikon.
«#weworksmart. Bei Wincasa ist die neue Arbeitswelt mehr als ein Trend.»
«Klimaneutralität ist nicht einzig Sache der Bauherrinnen und Investoren. Alle Akteure der Bau- und Immobilienwirtschaft sollte ein intrinsisches Interesse an den dafür notwendigen Werkzeugen haben. Denn der Einsatz von nachhaltigen Materialien und die automatisierte Erfassung und Interpretation der relevanten Datenpunkte ist nicht für die Erreichung der Netto-Null-Ziele unabdingbar, sondern machen und als Industrie zeitgleich effizienter und unabhängiger»

«Die PropertyCom bringt wirklich Entscheider und auch nur Entscheider zusammen: Sie ist nach meiner Erfahrung eine der besten Konferenzen in der Schweiz, wenn es um den aktuellen Stand der Immobilienwirtschaft und die mittel- und langfristigen Perspektiven geht»

«Erst die breite Etablierung von integrierten Projektabwicklungsmodellen bzw. eine Abkehr von den bestehenden linearen Leistungsmodellen in der Bauindustrie wird einen Innovationsprozess in Richtung Kreislaufwirtschaft anstossen.»
«Wie lange ist temporär?» Fredy Hasenmaile gibt an der PropertyCom spannende Ausblicke auf die Inflation und weitere wirtschaftliche Herausforderungen der Immobilienbranche.»
GDI Gottlieb Duttweiler Institute
Langhaldenstrasse 21, P.O. Box 531
CH-8803 Rüschlikon/Zürich
T +41 44 724 61 11
E info@gdi.ch
W www.gdi.ch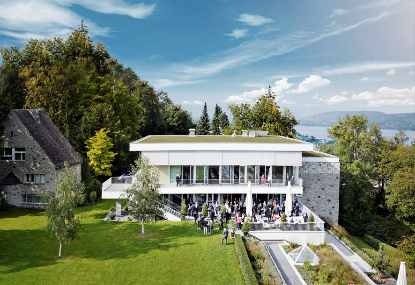 Review
PropertyCom attendees will find the username and password in the conference brochure to access the panel presentations online after the conference.

Please click on the link below and enter username and password.

Download Presentations and Images