The "PropertyCom" Senior Executive Conference is the leading independent platform for decision makers in the Swiss real estate industry. The interdisciplinary community is composed of an exclusive circle of personally invited members of the management, executive and supervisory boards of the real estate industry, as well as top managers of relevant business partners. PropertyCom brings together property owners and managers, contractors and suppliers, as well as financiers and investors in the real estate industry.
The focus is on informal dialogues on visionary as well as strategic topics between executives and peers. The private conference is free of media. The Lucerne University of Applied Sciences and Arts is actively involved as an expertise patrtner.
«Unterscheiden, von was spricht – das S im ESG oder die soziale Dimension von Nachhaltigkeit – und welche Logiken damit verbunden sind. Den «Faktor Social» entlang dem ganzen Lebenszyklus einer Immobilie bis und mit zur Nutzungsphase differenziert betrachten und phasenweise definieren. Für explizit sozial nachhaltige Anlageprodukte, insbesondere für Social Impact Investments, sind eine sinnhafte Operationalisierung in Bezug auf das Soziale und entsprechende Messgrössen zentral»
«Wir schaffen bezahlbaren Wohnraum für benachteiligte Menschen in der Schweiz. Wir tun dies aus unternehmerischer Überzeugung und sozialer Verantwortung»
«Mit der Diskussion über die soziale Nachhaltigkeit entstehen kluge räumliche Lösungen und Nutzungsanforderungen. Eine Fundgrube für massgeschneiderte Nutzungskonzepte, mit denen Areale der Alltagsqualität trotz hoher städtebaulicher Dichte entstehen»
«Die Messbarmachung des S von ESG finde ich wichtig, um Zielkonflikte mit dem E zu erkennen, den Diskurs anzuregen und Gebäude menschenfreundlich zu entwickeln und zu betreiben. Am Anfang jeder Social Strategy steht für mich die Frage, weshalb ein Unternehmen diese möchte. Darauf basierend kann ein stimmiges Konzept erarbeitet werden»

«Soziale Nachhaltigkeit in der Immobilienentwicklung als wichtige identitätsstiftende Komponente»

GDI Gottlieb Duttweiler Institute
Langhaldenstrasse 21
CH-8803 Ruschlikon/Zurich
T +41 44 724 61 11
E info@gdi.ch
W www.gdi.ch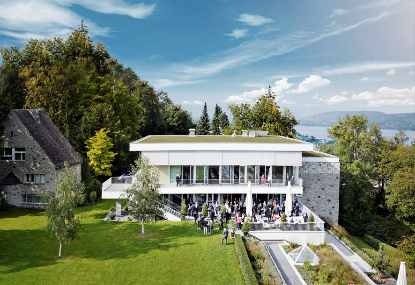 Review
PropertyCom attendees will find the username and password in the conference brochure to access the panel presentations online after the conference.

Please click on the link below and enter username and password.

Download Presentations and Images